News
Neck pain has a notable effect on women who work in an office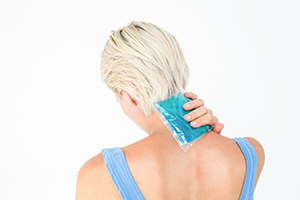 Understanding how people are impacted by pain can help to develop treatment strategies
Neck pain is very prevalent in general, but especially common in working individuals, where it occurs in between 45-63% of the population worldwide. Although this is such a major issue, little is known about the consequences of neck pain on these people, and which strategies are most effective to treat it. Developing a better understanding of these factors can improve treatments for those who deal with neck pain and reduce its burden on them and their employers. For these reasons, a study was conducted that aimed to describe the consequences of neck pain on female office workers and explore what types of strategies they used to manage and cope with the condition.
Average sized group assessed and asked a series of questions regarding neck pain
Female office workers over the age of 18 who had neck pain and worked at a computer for more than 20 hours a week were invited to participate in the study. This led to a group of 333 individuals who volunteered and were screened to determine if they were eligible, and a total of 51 met the criteria and were included in the study. These participants were then assessed using a physical examination and measuring tool and filled out a detailed questionnaire regarding their neck pain. The questionnaire included questions such as: "What is the total length of time that you have had neck trouble over the past 12 months?", "Have you ever had to change jobs or duties because of neck trouble?", "Have you been seen by a doctor, physical therapist or other medical professional because of your neck trouble," and "How do you manage your neck problems?" The responses to these questions and results from the assessment were then collected and analyzed to formulate a clearer picture on how neck pain affected these individuals.
Severity of neck pain low, but it has a significant impact on their lives
Of the 51 female office workers who participated in the study, 82% experienced neck pain in the last 12 months. According to findings from the measurement tool, average scores were about 20.2%, which indicated that most of these participants had mild neck pain and disability. Findings from the questionnaire revealed that 20.7% of participants who reported neck pain in the last 12 months were absent from work due to this pain, and 22.4% reduced their work activity because of it. Another 14.9% did not participate in daily activities or normal work duties for eight or more days over this time due to their pain, and 42% said that the pain had some impact on their regular leisure activities. Overall, 57.5% of participants consulted with some type of medical professional regarding their neck pain, and 35.3% claimed that they had self-managed their condition. The most common strategies for self-managing were prescription or over-the-counter medications (82.5%), physical therapy (64.7%) and visiting their general medical professional (54.9%). Finally, outside of physical therapy, only a small percentage of participants (5.9%) performed active exercises on their own. These findings show that although neck pain was not very severe in these female office workers, it did have a substantial impact on their work and daily activities. The study also shows that the majority of these participants chose to manage their condition with some type of medication, and only very few exercised more to address their problem. While it's encouraging that nearly 65% of participants went to a physical therapist for treatment, it shows that there are still many who do not seek out these services and miss out on an opportunity to be taught effective strategies for their neck pain. Therefore, in addition to the need for more research to evaluate this topic, female office workers with neck pain should be encouraged to seek out physical therapy services and exercise more frequently to address their pain, since these strategies are consistently proven to be effective in medical literature.
-As reported in the July '16 issue of
Archives of Physiotherapy
December 31, 2009
See News
Disclaimer:
The information in the articles, posts, and newsfeed is intended for informational and educational purposes only and in no way should be taken to be the provision or practice of physical therapy, medical, or professional healthcare advice or services. The information should not be considered complete or exhaustive and should not be used for diagnostic or treatment purposes without first consulting with your physical therapist, occupational therapist, physician or other healthcare provider. The owners of this website accept no responsibility for the misuse of information contained within this website.