News
New knee replacement procedures/rehab can expedite return to driving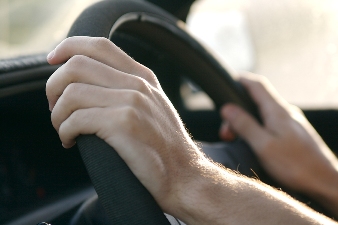 Recent surgical advances lead to reexamining suggested return to driving timeframe
Total knee arthroplasty (TKA) is a surgical procedure performed to relieve pain usually caused by osteoarthritis when all other non-surgical interventions are unsuccessful. Following TKA, patients typically experience a better quality of life with additional freedoms, and a high priority is oftentimes getting back behind the wheel. Data regarding a recommended timeframe for returning to driving is minimal, but available literature suggests patients who have right-sided TKA should wait 6-8 weeks before driving again. These recommendations, however, are based on traditional TKA, and there have been a number of recent advances in surgical techniques that may shorten that period. A focused rehab program may also help expedite this process and bring patients back to the road quicker. To investigate this issue in greater detail, a study was conducted that tested the response times of patients who received TKAs and intense rehab to determine how much time is needed before they can return to driving.
All patients undergo identical surgery and rehab program
The study enrolled 29 patients who had osteoarthritis and were scheduled for TKA as the study group. Each patient was treated with the same surgical technique, followed by a pain management protocol and postoperative rehab program. The rehab program consisted of five 30-minute sessions of physical therapy and occupational therapy beginning on postoperative day 1 that were identical for all participants. Patients were evaluated for pain, range of motion (ROM) and function prior to surgery, then routinely for up to six weeks after surgery. Patients were also tested for brake response times using a driving simulator four weeks before surgery (baseline), then at four, six and eight weeks following surgery. Measurements were taken for all stages of a simulated response to hit the brakes, and a patient "passed" once their postoperative reaction time became equal to or faster than their preoperative time.
All patients pass response time test by four weeks after surgery
Results showed that all 29 patients passed the brake response test four weeks after surgery, and overall reaction times taken from the driving simulator improved compared to preoperative measurements. Additionally, average pain scores, average function scores and overall scores all increased from preoperative to postoperative. No associations were found between age or gender and reaction times. These findings make it clear that contemporary TKA in conjunction with pain management protocols and intense rehab improves pain and function, and can reduce the amount of time needed to return to driving to as low as four weeks. This is the first known study of its kind and limitations do exist, so for legal reasons guidelines can't officially be changed yet and further investigation is necessary. Nonetheless, this study can help in eventually altering surgeons' postoperative recommendations for returning to driving.
-As reported in the Aug. '10 edition of The Association of Bone and Joint Surgeons
April 14, 2011
See News
Disclaimer:
The information in the articles, posts, and newsfeed is intended for informational and educational purposes only and in no way should be taken to be the provision or practice of physical therapy, medical, or professional healthcare advice or services. The information should not be considered complete or exhaustive and should not be used for diagnostic or treatment purposes without first consulting with your physical therapist, occupational therapist, physician or other healthcare provider. The owners of this website accept no responsibility for the misuse of information contained within this website.